Library Hours
Mon., Tue., & Thur., 9:30 AM – 9:00 PM
Wed. & Fri., 9:30 AM – 5:00 PM
NEW winter/pandemic weekend hours:

Sat., 10:30 AM – 4:00 PM
Sun., 12:00 PM – 4:00 PM
The Library is CLOSED the following days in November: 11/3, 11/11, 11/26, & 11/27
**Beginning December 1, Library hours are:
Mon – Thurs., 9:30 AM – 8:00 PM
Fri., 9:30 AM – 5:00 PM
Sat., 10:30 AM – 4:00 PM
Sun., 12:00 PM- 4:00 PM
Call for an appointment during these hours. Appointments can be made for material pickup, browsing the collection, and computer access. Returns may be done without an appointment.
---
---
If you need to contact a Librarian or need help with your library card, please see below:
---
We have scheduled some virtual programs that will be presented with the ZOOM platform. Please use this link to download Zoom:

 https://zoom.us/signup.
---
---
Art On Display At NSPL
Dennis Coburn, a true lover of Long Island, has painted his way from Montauk to Manhattan. His subjects include lighthouses, cupolas, boats, and houses. Showing across the East Coast, Dennis is always inspired to create new paintings.
---
---
Language Learning Classes
For a listing of upcoming Language Learning Classes, please click the image or the below link.
***November and December Virtual Classes are now listed and open for registration!!!***
---
Virtual Concerts
For a listing of past, current, and future virtual concerts and their links to view them, please click the image or this link below!
---
---
When registering you must provide your email address.
***If You Do Not Have A Card, Email A Reference Librarian For Help At The Below Email Address:
---
---
November Adult Virtual Programs
Beginner Yoga
Mondays, November 30, December 7, & 14, 1:30 – 2:30 PM
The beginner class focuses on alignment, breath and beginner yoga postures through step-by-step verbal description and demonstration. Emphasis is placed on student understanding, safety and stability within each pose. Please provide your email address when registering. (11/16 – 12/14)
---
Winter Holiday Home Decorations (Make and Take)
Monday, November 30, 7:00 PM
Learn how to create and design beautiful decorations for your home that evoke the holiday spirit. In this Zoom demonstration, Marie Camenares, floral artist, will demonstrate on Zoom how to take fresh evergreens from your home and create a stunning door swag and beautiful table centerpiece. After you have registered, come into the library and pick up your Make and Take Bag starting on Saturday, November 21. Before the class cut some greens from your yard and join us.Please provide your email address when registering.
---
---
December Adult Virtual Programs
Breathe Together With Charyl Ozkaya (A 20-minute Weekly Zoom Session) 
Tuesdays, December 1, 8, 15, & 23, 10:00 AM
Join us once a week to sit still and practice the kind of deep breathing that fosters calm well-being and can improve our health and our outlook. No charge. Provide your email address when registering. Please provide your email address when registering. (11/3 – 12/23)
---
Tai Chi Flow
Tuesdays, December 1, & 8, 3:30 – 4:15 PM
Tai Chi Flow is a combination of Tai Chi and Qigong. Tai Chi is composed of smooth flowing movements called forms that are inspired by animals and nature. Qigong is the practice of stimulating the flow of energy internally throughout the body with breath and movement.  Tai Chi and Qigong is a harmonious form of gentle exercise that is beneficial for flexibility and balance, and is believed to improve our over health and wellness. Please provide your email address when registering. (11/3 – 12/8)
---
A New Light on Tiffany
Tuesday, December 1, 7:00 PM 
Explore the New-York Historical Society's collection of Tiffany lamps—one of the world's largest and most encyclopedic—and the intricate techniques that created them with this interactive virtual presentation. View masterpieces of this elegant American art form and hear the personal stories of head designer Clara Driscoll and her team of "Tiffany Girls," whose contributions were nearly forgotten by history. Please provide your email address when registering.
---
Yoga, Breath, and Relaxation
Wednesdays, December 2, 9, & 16, 10:00 – 11:00 AM
This is a live Zoom class incorporating specifically designed yoga practices that help to bring health to the body, vitality to the breath and calmness to the mind.  You will do gentle yoga postures, breath work and relaxation.  Grab your mat and join us for a deep stress release in the comfort of your own home! Please provide your email address when registering. (12/2-12/16).
---
Holiday Sides in the Instant Pot
Wednesday, December 2, 7:00 PM 
Hosting is hard, but making the sides for your big holiday gathering does not have to be! Pressure cooking enthusiast and expert Aidan of Pressure Cooker Passion is here to show you how to cook your favorite sides using your Instant Pot.  Learn how to make Cranberry Sauce, Mashed Potatoes, Brussels sprouts Au Gratin and Sweet Potato Casserole.  Recipes will be provided. Please provide your email address when registering.
---
Sound Bath Meditation 
Fridays, December 4 & 11, 7:00 PM 
Sound and music have been used since ancient times to bring peace to its listeners, while deeply healing on a physical and emotional level. A Sound Bath carries us to a state of deep relaxation, shifting our brain into a deeper meditative state, bringing a tranquil feeling of calm and peace, deeply opening our consciousness and awareness. Sound moves through the body like waves in water, stimulating and massaging the blocked or stagnant energy to flow and release. Pain and negative energy are cleared away, allowing our body to return to the harmonious beings we were born to be. Please provide your email address when registering.
---
Wonders of Watercolors 
Saturday, December 5, 10:30 AM – 12:30 PM 
Non-refundable fee of $15 (EXACT Cash or Check made out to NSPL). You will be called to schedule a pickup date/time after registering. In this Zoom class Watercolor artist, Victoria Beckert will guide you in a relaxing morning in this fun watercolor painting for all skill levels. You will learn different techniques, how to mix paints and use the brushes. You will create a finished work of art. Please provide your email address and phone number when registering.
A Non-refundable fee of $15 (EXACT Cash or Check made out to NSPL) is to be paid when you pick up your Watercolor Make and Take bag filled with cold press watercolor paper, watercolor paint set, paint brushes and handouts. Watercolor Make and Take bags purchased for previous classes may be used for this class without the need to purchase a new one, and after registering, Library staff will call you to pick up just watercolor paper for this class.  
---
Concert: A Good Old -Fashioned Christmas with Valerie diLorenzo
Sunday, December 6, 3:00 PM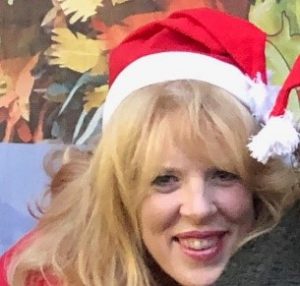 Join us for a good old-Fashioned Christmas and some holiday cheer for your ear featuring Valerie diLorenzo at our annual holiday event, which will feature traditional favorites as well as some new surprises and stories about the Holiday Season.
This filmed concert is brought by a collaboration of the Friends of the Rogers Memorial Library, Southampton History Museum & East End Public Libraries Collaborative Project.
---
Monday Meditations 
Mondays, December 7, 14, 21, & 28, 9:45 – 10:30 AM 
Learn how meditation can help keep you centered and calm, especially during difficult times. This class will offer guidance for beginner meditators including: Breath Awareness, Guided Visualization, and Affirmation Repetition. Meditation can offer you the tools that lead to inner stability, peace & calm regardless of what may be happening around you. Please provide your email address when registering. (12/7-12/28)
---
Truman Capote's A Christmas Memory 
Wednesday, December 9, 6:00 PM 
A dramatic reading featuring Jere Jacob and Thomas DeWolfe and presented by the East End Public Library Collaborative Project. Please provide your email address when registering.
---
Concert: Cramer Quartet
Thursday, December 10, 7:30 PM
NSPL and Twin Forks Musicivic are excited to present the Cramer Quartet in this online series, featuring a socially distanced take on works by Bach, Haydn, Matteis, and Telemann.
With period instruments and an invigorating historically informed approach, the Cramer Quartet brings uncommon warmth, transparency, and texture to Classical and early Romantic repertoire as well as commissioned works that explore and expand the sound world of gut strings. Please provide your email address when registering.
---
Ring in the Holidays with Aromatherapy
Saturday, December 12, 10:00 AM 
Learn how to use aromatherapy and essential oils to make the Holiday season bright. Make a Holiday solid perfume and a Holiday stress relief spray to help you enjoy the season.  Keep for yourself or give as a gift. This class is part demonstration, part hands on. Participants leave with products, recipes and resources. Please provide your email address when registering. This is a zoom demo with Q&A. After the program is completed and for those who registered, please call the library (631-929-4488) to make an appointment to pick up copies of the recipes, resources and product samples of lotion and body spray to take home.   
---
Creative Writing
Saturday, December 12, 10:30 AM – 12:30 PM
This monthly writing workshop is the place to create new work in a safe, supportive ZOOM environment. You will be guided by stimulating Story Sparks, group discussion and constructive feedback. Fact or fiction. Poetry or prose.  When registering please provide your email address to receive the Zoom link to enter this group.  
---
Gingerbread Cookie Decorating Kit 
Tuesday, December 15, 4:00 – 5:00 PM 
Come and pick up your Gingerbread People cookie kit. You will receive 4 cookie people with royal icing and candy embellishments to decorate. Please provide your email address when registering.
---
New Year Moon Meditation
Tuesday, December 29, 7:00 PM   
Join us to bring in The New Year with a full moon meditation.  The seasonal changes are marked by changes in sun light and temperature.  Winter is a time to go within and reflect, to plan and sow seeds of thought and creativity for the upcoming Spring. Bring the New Year in with a gentle bang. Please provide your email address when registering.
Click Here To Register – Registration Begins December 1
---
---
Crafts With Theresa!
The below link will direct you to a page with multiple Do It Yourself craft videos, including Bird Feeders, I Love My Pet Collage, Garden Terrariums, and Simple Sugar Scrub, all of which can be done while at home. For Teens, Adults, and Families, these crafts are fun and entertaining! Please click the links below for all the projects.
Acts of Kindness For People and Pets
This program consists of a compilation of 6 projects with step-by-step instructions that give back to people and pets. Through Theresa's programs, she does a lot for many of the animal shelters on Long Island, as well as Meals on Wheels, and the Homeless Coalition. She facilitates over 100 programs that give back and will be giving ideas through this program. 2 hours of Community Service
---
---
Savvy Sightseer Armchair Travel Series
Missing North Shore Public Library's Savvy Sightseer Travel Series? Savvy Sightseer, Jeanne Schnupp, is offering virtual trips for all to enjoy! Please click the link below to go on a trip with Jeanne and to see the listing of upcoming "trips." These classes are great for families, teens, and adults!
---
---
Cooking Demo
Are you missing our cooking programs with Simply Creative Chef Rob Scott? He has helped you out by posting some cooking demos online! Click the following link for a listing of demos and their recipes!
---
---
---
---
Small Business Development Center at Stony Brook University
The Small Business Development Center at Stony Brook University is full of useful information regarding grants, loans, plans, business reopening suggestions and requirements, and more all revolving around small businesses and the Covid-19 Pandemic.
---
---
Defensive Driving
If you need to take a Defensive Driving course, please visit the below link to connect to a variety of options, some for AARP, and even some for AAA members.
---
---