Library hours – Mon, Tue, & Thur, 9:30 AM – 8 PM, Wed & Fri, 9:30 AM – 5 PM, & Sat, 1 – 5 PM.
***Beginning Sunday, November 1 – New Library Hours***
Mon., Tue., & Thur., 9:30 AM – 9:00 PM
Wed. & Fri., 9:30 AM – 5:00 PM
NEW winter/pandemic weekend hours:

Sat., 10:30 AM – 4:00 PM
Sun., 12:00 PM – 4:00 PM
Call for an appointment during these hours. Appointments can be made for material pickup, browsing the collection, and computer access. Returns may be done without an appointment.
---
---
Click Here If You Need A New or Replacement Library Card
---
---
We have scheduled some virtual programs that will be presented with the ZOOM platform. Please use this link to download Zoom: https://zoom.us/signup .
---
---
For a listing of upcoming November and December virtual children programs, please click the link below. November programs have a registration date of October 15, and December programs have a registration date of November 16!
---
---
October
Craft Supply Kits!
Virtual Storytime To Go!
Children will enjoy weekly themed Storytime crafts paired with our online resources to create an interactive Virtual Storytime. Weekly Craft Kits will be available beginning Monday, October 5 and run for eleven consecutive weeks! Make an appointment to visit the library each week to pick up your Virtual Storytime Craft Kit. Call the Children's Department at 631-929-4488 ext. 223.
---
Spooky Skeleton Bank, Grades K-5
Register Today!
Using the watercolor paints provide in this craft kit, paint your own ceramic skeleton bank. All registrants will receive a call to schedule a Craft Kit Pick up to be scheduled during the week of October 19th.
---
Thankful Pumpkin Pie, Grades 3-5 
Pick up beginning November 2.  
Register to reserve your own "pumpkin pie" box, provided in this craft kit. Bring home to decorate and let everyone know what you're thankful for this year! Call to schedule an appointment to pick up.
---
Build a Scarecrow, Grades K-2 
Pick up beginning November 2.  
Pick up beginning November 2. Register to reserve your own 16" paper scarecrow. Build and decorate your own jointed paper scarecrow in time for Thanksgiving! Call to schedule an appointment to pick up.
---
---
Virtual Programs!
Sunflower Science!
Follow this link on our YouTube channel to learn all about sunflowers and follow-up up with a simple craft! Supplies for the sunflower craft will be available at our Craft-To-Go cart during the month of September!
---
October Is Dyslexia Awareness Month!
Each year, October is recognized worldwide as Dyslexia Awareness Month, a time to come together to raise awareness, share resources, and tell stories about dyslexia successes. Please click on the below links for downloadable pdf flyers containing dyslexia friendly and useful material!
---
November Virtual Programs
Registration for November programs begins on October 15
Happy Birds Virtual Performing Parrot Show, Family
Thursday, November 5, 4:00 PM
These parrots are amazing and talented performers. They will perform over 25 tricks while everyone watching learns about the birds- featuring 6-7 macaws, cockatoos and amazons. A Zoom Meeting ID and Password will be emailed to all registrants prior to the program.
---
Nature's Coloring Book, Pre-K
Tuesday, November 10, 3:30 PM
Animals come in all shapes, sizes, and colors. Sweetbriar will introduce animals of all colors as we take children along the rainbow. The presentation will show how important color is to the survival of wildlife. Meet a green tree frog, a camouflaged box turtle, a varied colored snake, and a purple tailed lizard!
---
BenAnna Band Family Concert 
Friday, November 13, 7:00 PM
Kids will go bananas for this high energy musical duo that will have kids and adults singing, dancing, and playing along on live instruments! Bring your dancing shoes, some instruments (homemade creativity gets extra points!) and big smiles to make this musical performance to remember.
---
I Really Like Slop, Grades K-2
Monday, November 16, 4:00 PM
Children, caregivers and kids will enjoy creating this picture book themed craft that is inspired by Mo Willem's lovable Elephant & Piggie.
---
Gobble Gobble Thanksgiving Fun, Ages 18 months to 5 years
Wednesday, November 18, 10:00 AM
Come join A Time for Kids, Inc. in this fun and fast-paced preschool readiness program all about Thanksgiving. Activities include music, movement, fine and gross motor activities and story telling. There will also be a handprint Thanksgiving wreath craft idea shared.
---
SO Yummy! Family
Friday, November 20, 7:00 PM
Laugh and get silly with delicious food creations with a so fun twist!  Supplies:  2 cookies (The larger the cookie the better – more surface area to build on 🙂 scissors, 1 ziplock sandwich bag, food coloring (optional), 2 cups powdered sugar, 1 stick of butter, 2 teaspoons vanilla. Make a plate of a few snack items you have in your cabinet (pretzels, chips, candy, etc.) A Zoom Meeting ID and Password will be emailed to all registrants prior to the program. 
---
Turkey on the Town, Grades K-2
Monday, November 23, 4:00 PM
Mr. Gobbles is on the loose! Help the farmer find Mr. Gobbles by using scientific facts about turkeys to locate him before it's too late! All registrants will receive a link to the YouTube video and a turkey craft kit!
---
Modern Painting: Piet Mondrian and Jackson Pollock, Grades K -5
Saturday, November 28, 2:00 PM
Discover and compare the paintings of these modern masters, then create your own abstract art inspired by their work. Materials: paper, crayons/markers/colored pencils. A Zoom Meeting ID and Password will be emailed to all registrants prior to the program.
---
For a listing of upcoming November and December virtual children programs, please click the link below. November programs have a registration date of October 15, and December programs have a registration date of November 16!
---
---
iPads To Take Home
Call or visit the library to borrow a Children's iPad loaded with age-appropriate and educational games! iPads come pre-loaded, without internet access and can be borrowed for 14 days. Call the Children's Department for more information or to put an iPad on hold at 631-929-4488.
---
---
COVID-19 and Children
Below is a link from the New York City School Library System which has a collection of free eBooks in multiple languages for children about the Coronavirus / COVID-19. After clicking the below link you can access the books by clicking on their cover.
Here are a few other useful links for parents and children regarding COVID-19:
The COVID-19 Time Capsule
The COVID-19 Time Capsule is created by Long Creations – and gives your child an opportunity to document what we're going through. They can write about how they are feeling, what's happening at home and in their communities. It's something to save and look back on at the role they played in this historic moment.
---
---
---
Homeschooling
Please click below to see a listing of useful homeschooling themed links.
---
---
STEM Challenges
Join Miss Michelle for some exciting STEM challenges that you can try at home using simple materials. Learn how to create scented glitter slime, tinfoil boats that float and hold cargo and bubbling lava lamps!
---
---
DIY Puppet Theater
Create your very own puppet theater and puppets using items you already have around your house. It can be used over and over again for telling different stories!
---
---

Creativebug.com has thousands of award-winning art & craft video classes taught by recognized design experts and artists. This new NSPL resource includes a menu link to some great Kids crafts!
---
---
NASA STEM Engagement
For at home resources and activities that families can do together, please click the link below and let NASA bring the universe into your home!
---
---
Long Island Explorium Maker Spotlight
Every Saturday, the Long Island Explorium will bring a maker, a scientist, or an artist to share their creations, or to propose an activity for people to make at home. Activities are free to attend through Zoom.
---
---
Long Island Explorium Little Sparks Online
For the little ones in the house, the Long Island Explorium is sharing videos of their Little Sparks, a preschool exploration program to inspire the next generation of problem solvers, challenge based and aligned with NYSS/ELA/Math standards.
---
---
Quogue Wildlife Refuge
During this time of social distancing, the Quogue Wildlife Refuge will bring the programs to you.
---
---
Music & Art at Home
Join the Staller Center's Instrument Petting Zoo from the comfort of your own home. Learn about new instruments and download worksheets to work on Music Basics on your own.
---
---
Transit Tots from Home on Tuesdays and Thursdays!
This is a family program that posts new songs and stories each Tuesday & Thursday, 10:15 AM – These posts are available anytime at nytransitmuseum.org/TransitTots for Free!
Kids can kick-start their morning with Transit Tots on Tuesdays & Thursdays at 10:15 AM! Join Museum educators for songs and stories for our youngest transit fans. Recommended for ages 2-5.
---
---
Children's Museum of the East End: Baby & Me at Home
Tuesdays, 11:30 AM – 12:30 PM
During the weekly Zoom meeting, parents and caregivers of newborns will meet for a virtual "play date," hear the latest news about early childhood parenting, discuss developmental milestones, and sing to their babies and offer support to one another (while remaining safe and sound at home).
---
---
Storytime with The Met, Ages 18 Months to 6 Years
Thursdays, 12:00 PM
Enjoy Storytime from home! Join us every Thursday to look, listen, sing, and have fun with picture books. Recommended for families with children ages 18 months to 6 years.
---
---
Free Digital Cooking Classes For Kids
Every Week Day, 1:00 PM
Delish's editorial director Joanna Saltz and her kids will be going live on Instagram every week day at 1:00 PM to share cook-along videos for you and your little ones.
---
---
Heckscher At Home Kids, Ages 5 – 10 Years
Every Tuesday, 3:00 PM
Heckscher at Home weekly kid-friendly activities highlight an art project related to a work of art in the Museum's collection. Tune in live to the Museum's Facebook page every Tuesday afternoon at 3:00 PM as our Museum Educators create exciting art activities designed for ages 5 through 10! Click below to tune in!
---
---
Lullabies From Brady's House
Live Stream 30 minutes of sweet, soft songs to help your little ones (and yourselves!) drift right off into dreamland.
---
---
One of the most popular venues in our Museum Pass Program is offering these exciting virtual programs. Register for the Zoom classes by sending an email to info@sofo.org.
---
---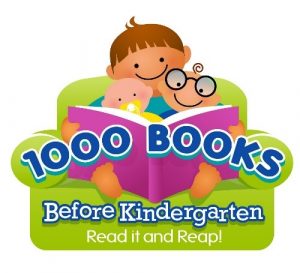 ---
---
Bad Kitty: Wash Your Hands

, by Nick Bruel

In Bad Kitty's newest adventure she learns why it is so important to WASH YOUR PAWS! This FREE black and white downloadable story is the perfect way to keep your kids engaged and entertained, while also emphasizing a very timely message. Print it out, read it aloud, and color the pages!
---
---
Art Challenge
Want to be part of an art challenge? Please see the following link to participate!
---
---
19 Webcomics To Keep Kids and Teens Engaged
If you are looking for ways to keep your comics-loving kids and teens occupied, try these free webcomics promise to eat up hours of time.
---
---
Explore Live Cams
Explore Live Cams brings 100's of live camera feeds of animals, marine life, and more.
---
---
Long Island Aquarium Learning Resources & Crafts
Long Island Aquarium Educators have designed age-appropriate learning resources and activities for grades K-12. The lesson plans focus on the animals found at Long Island Aquarium and highlight their taxonomy and adaptations. While they can be used solely in the classroom, these lesson plans also include activities specifically for use when touring the Aquarium.