---
We have scheduled some virtual programs that will be presented with the ZOOM platform. Please use this link to download Zoom: https://zoom.us/signup .
---
---
Harry Potter Snitch Drawing, Grades K-5
Wednesday, June 3, 4:00 PM
Kids, tweens, or teens will enjoy drawing the famous "Snitch" from the Quidditch game made famous in the Harry potter series. Doris will lead students either virtually or in person through a drawing based on the golden snitch. Participants will only need to have copy paper, a pencil, and color pencils or markers. This is a great project for everyone. This program is great for Harry Potter fans!
---
---
Jump For Joy, 18-35 months w/parent or caregiver
Thursday, June 4, 10:00 AM
Join in the fun with this high energy Zoom presentation!
---
---
Tots Day In: Lacing!,

Ages 18 months – 5 years with parent/caregiver
Tuesday, June 9, 10:00AM
Come join A Time or Kids for a fun fine motor skill lacing program with music and movement on Zoom. Suggested material: shoelace, string or yarn, pasta noodles or cereal with holes in the center, large beads or cardboard with holes cut in it, two spoons or musical instruments. A Zoom Meeting ID and Password will be emailed to all registrants prior to the program.
---
---
Hip Hop, Ages 7-10 years  
Friday, June 12, 7:00PM
Get moving in this upbeat dance class featuring street dancing from Great South Bay Dance. This high energy class encourages dancers to explore musicality, rhythm, and personal expression. A Zoom Meeting ID and Password will be emailed to all registrants prior to the program.
---
---
Birds of Prey, Family, Grades K-5
Tuesday, June 16, 4:00PM
This program will introduce your patrons, students or scouts to live birds of prey, as they meet our resident raptors. Attendees will learn the personal history of each native New York animal and why it lives at the Quogue Wildlife Refuge, as well as the adaptations that allow these animals to be such incredible hunters. A Zoom Meeting ID and Password will be emailed to all registrants prior to the program.
---
---
Kidnastics, Ages 1-5 years with parent/caregiver
Thursday, June 18, 10:00 AM
Kidnastics will lead children with caregivers in a fun exercise program with activities designed to develop fine and gross motor skills. A Zoom Meeting ID and Password will be emailed to all registrants prior to the program.
---
---
Kerboomkidz, Family
Tuesday, June 30, 11:00 AM
Celebrate the kick-off to summer vacation! This ZOOM presentation of Kerboomkidz is an energetic and challenging dance program.
---
---
Petra Puppets Presents PETRAfied Theatre!
Steve Petra is a full-time professional ventriloquist and puppeteer performing his own scripts, songs, and music. He specializes in curriculum-based assembly programs for elementary schools, and preforms shows that combine educational content with puppetry, illusions, props, sound effects, music, and humor to keep students engaged.
---
---
DIY Puppet Theater
Create your very own puppet theater and puppets using items you already have around your house. It can be used over and over again for telling different stories!
---
---
Cooking
Enjoy some family cooking fun with these easy, kid-pleasing, one bowl recipes! Click the link below!
---
---

Creativebug.com has thousands of award-winning art & craft video classes taught by recognized design experts and artists. This new NSPL resource includes a menu link to some great Kids crafts!
---
---
NASA STEM Engagement
For at home resources and activities that families can do together, please click the link below and let NASA bring the universe into your home!
---
---
Long Island Explorium Maker Spotlight
Every Saturday, the Long Island Explorium will bring a maker, a scientist, or an artist to share their creations, or to propose an activity for people to make at home. Activities are free to attend through Zoom.
---
---
Long Island Explorium Little Sparks Online
For the little ones in the house, the Long Island Explorium is sharing videos of their Little Sparks, a preschool exploration program to inspire the next generation of problem solvers, challenge based and aligned with NYSS/ELA/Math standards.
---
---
Quogue Wildlife Refuge
Tuesdays and Thursdays at 1:00 PM
During this time of social distancing, the Quogue Wildlife Refuge will bring the programs to you. Over the next few weeks, on Tuesdays and Thursdays at one o'clock they will be live on facebook with their animals and staff to bring you a short segment of fun and education. See previous episodes on FB or on YouTube at the link below!
---
---
Music & Art at Home
Join the Staller Center's Instrument Petting Zoo from the comfort of your own home. Learn about new instruments and download worksheets to work on Music Basics on your own.
---
---
Express Yourself! Live "tours" of Jackson Pollock and Lee Krasner's House
Tuesdays & Thursdays in May
Joyce Raimondo will guide you through the home and studio of abstract painters, Jackson Pollock and Lee Krasner. Discover creative ways Pollock and Krasner expressed their feelings with paint. See the historic house and explore the studio barn filled with paint splatters. Then Joyce will demonstrate how to get your feelings out by creating art using supplies you have at home.  Offered by Pollock-Krasner House and Study Center in consultation with Imagine That! Art Education.
2:00 – 3:00 PM for

Children

4:00 – 5:00 PM for

Adults and Teens
This program is free! Register in advance for this meeting below!
---
---
Transit Tots from Home on Tuesdays and Thursdays!
This is a family program that posts new songs and stories each Tuesday & Thursday, 10:15 AM – These posts are available anytime at nytransitmuseum.org/TransitTots for Free!
Kids can kick-start their morning with Transit Tots on Tuesdays and Thursdays at 10:15 AM! Join Museum educators for songs and stories for our youngest transit fans. Recommended for ages 2-5.
---
---
Children's Museum of the East End: Baby & Me at Home
Tuesdays, 11:30 AM – 12:30 PM
During the weekly Zoom meeting, parents and caregivers of newborns will meet for a virtual "play date," hear the latest news about early childhood parenting, discuss developmental milestones, and sing to their babies and offer support to one another (while remaining safe and sound at home).
---
---
Storytime with The Met, Ages 18 Months to 6 Years
Thursdays, 12:00 PM
Enjoy Storytime from home! Join us every Thursday to look, listen, sing, and have fun with picture books. Recommended for families with children ages 18 months to 6 years.
---
---
Free Digital Cooking Classes For Kids
Every Week Day, 1:00 PM
Delish's editorial director Joanna Saltz and her kids will be going live on Instagram every week day at 1:00 PM to share cook-along videos for you and your little ones.
---
---
Heckscher At Home Kids, Ages 5 – 10 Years
Every Tuesday, 3:00 PM
Heckscher at Home weekly kid-friendly activities highlight an art project related to a work of art in the Museum's collection. Tune in live to the Museum's Facebook page every Tuesday afternoon at 3:00 PM as our Museum Educators create exciting art activities designed for ages 5 through 10! Click below to tune in!
---
---
Lullabies From Brady's House
Live Stream 30 minutes of sweet, soft songs to help your little ones (and yourselves!) drift right off into dreamland.
---
---
One of the most popular venues in our Museum Pass Program is offering these exciting virtual programs. Register for the Zoom classes by sending an email to info@sofo.org.
---
---
---

---
---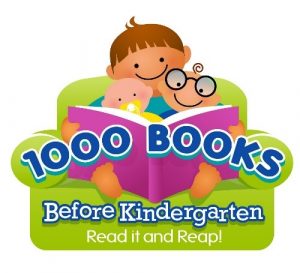 ---
---
Bad Kitty: Wash Your Hands

, by Nick Bruel

In Bad Kitty's newest adventure she learns why it is so important to WASH YOUR PAWS! This FREE black and white downloadable story is the perfect way to keep your kids engaged and entertained, while also emphasizing a very timely message. Print it out, read it aloud, and color the pages!
---
---
Art Challenges
Want to be part of an art challenge? Please see the following link to participate in two different, fun options!
---
---
COVID-19 and Children
Here are a few useful links for parents and children regarding COVID-19:
The COVID-19 Time Capsule
The COVID-19 Time Capsule is created by Long Creations – and gives your child an opportunity to document what we're going through. They can write about how they are feeling, what's happening at home and in their communities. It's something to save and look back on at the role they played in this historic moment.
---
---
19 Webcomics To Keep Kids and Teens Engaged
If you are looking for ways to keep your comics-loving kids and teens occupied, try these free webcomics promise to eat up hours of time.
---
---
Explore Live Cams
Explore Live Cams brings 100's of live camera feeds of animals, marine life, and more.
---
---
Long Island Aquarium Learning Resources & Crafts
Long Island Aquarium Educators have designed age-appropriate learning resources and activities for grades K-12. The lesson plans focus on the animals found at Long Island Aquarium and highlight their taxonomy and adaptations. While they can be used solely in the classroom, these lesson plans also include activities specifically for use when touring the Aquarium.