**YOUNG ARTISTS OF THE MONTH**
September: Campbell Rogers & Emilia Russo 
October: Julianna & Sophia Byrnes 
DO YOU HAVE A BUDDING YOUNG ARTIST IN GRADES K-5? SIGN THEM UP TO DISPLAY THEIR ARTWORK IN OUR CHILDREN'S DEPARTMENT FOR A WHOLE MONTH! CALL THE LIBRARY AT 631-929-4488 FOR MORE INFORMATION!
---
---
Discount Tickets!
Purchase discounted admission tickets at the Library's Circulation Desk for The Long Island Aquarium ($27.00) and the Bronx Zoo ($27.95). Purchases must be made by cash or check and for NSPL cardholders only. Available while supplies last! Please call 631-929-4488 for more information.
---
---
Check out our Art Cart located in the Children's Department! Stop in to make some crafts any time the library is open!
---
---
Brainfuse!!!
Below are three examples of the amazing Brainfuse! Whether it be for homework help, games, interview prep for jobs, and even resume help, Brainfuse is the very valuable and helpful resource to check out. Click the following link to get to Brainfuse, and take a look below for some of the important topics Brainfuse can help with!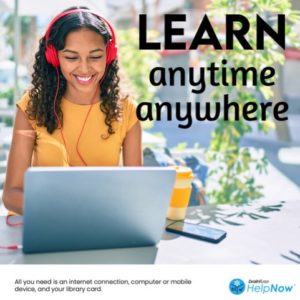 Brainfuse – HelpNow: No matter where you are, get free live online homework help, play games, take practice tests, and learn. Connect with a live tutor from any device with an internet connection.
---
Brainfuse – JobNow: The best way to have a successful interview is to be prepared. Connect with a JobNow interview coach to practice interviewing and learn tips to help you prepare.
---
Brainfuse – VetNow: A great resume is essential to landing the right job and there are elements that will help you stand out from other applicants. Use the VetNow resume help to connect with a resume coach or use the resume lab for a free professional resume review.
---
---
---
---
Homeschooling
Please click below to see a listing of useful homeschooling themed links.
---
New York State Adoption Services
Children of all ages are waiting to be adopted. New York State Adoption Service (NYSAS) welcomes responsible, caring adults who are ready to share their time, their hearts, and their lives with our waiting children. When you adopt a waiting child, you will be giving that child a permanent family and another chance in life. All children deserve a loving, committed, safe, and permanent family. Website
---
Ellison Machine
The library has two Ellison Paper Cutting Machines along with a full collection of dies. Use this tool to cut out letters, numbers and shapes to decorate your classroom, to make simple craft projects and for scrap-booking. Please supply your own materials. Click here for a list of all available dies.
---
---